RLCFL Launches Plan to Form Liberty Caucus in Florida Legislature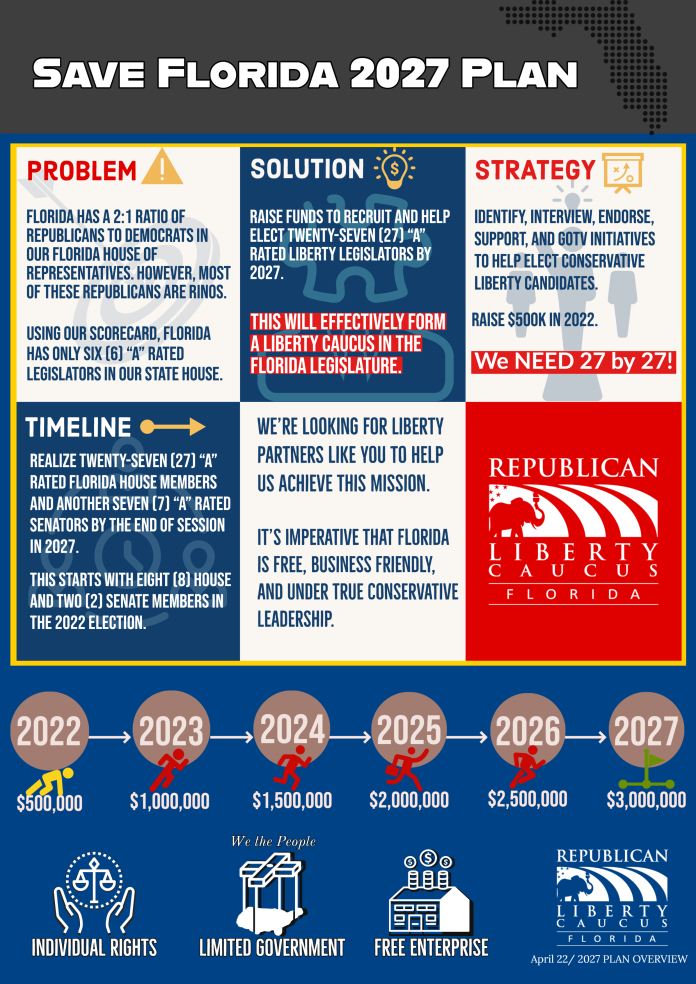 Our Mission is simple, we will fight to restore liberty in legislation and form a Liberty Caucus in our Florida Legislature.
Problem
Florida has a 2:1 ratio of Republicans to Democrats in our Florida House of Representatives. However, most of these Republicans are Establishment or RINO (Republican In Name Only). Using our Scorecard (Liberty Index), Florida has only 6 "A" Rated Legislators in our State House.
Solution
Raise funds to recruit and help to elect 27 "A" Rated Liberty Legislators by 2027. Identify, interview, endorse support and GOTV (Get Out The Vote) initiatives to help elect true conservative liberty candidates while raising $500K in 2022.
We are looking for liberty minded partners to help us achieve our goal of forming a Liberty Caucus in the Florida Legislature. The path to securing our country starts with securing each state. Will you help us and our Great Governor, Ron DeSantis, put Florida First and Keep Florida Free?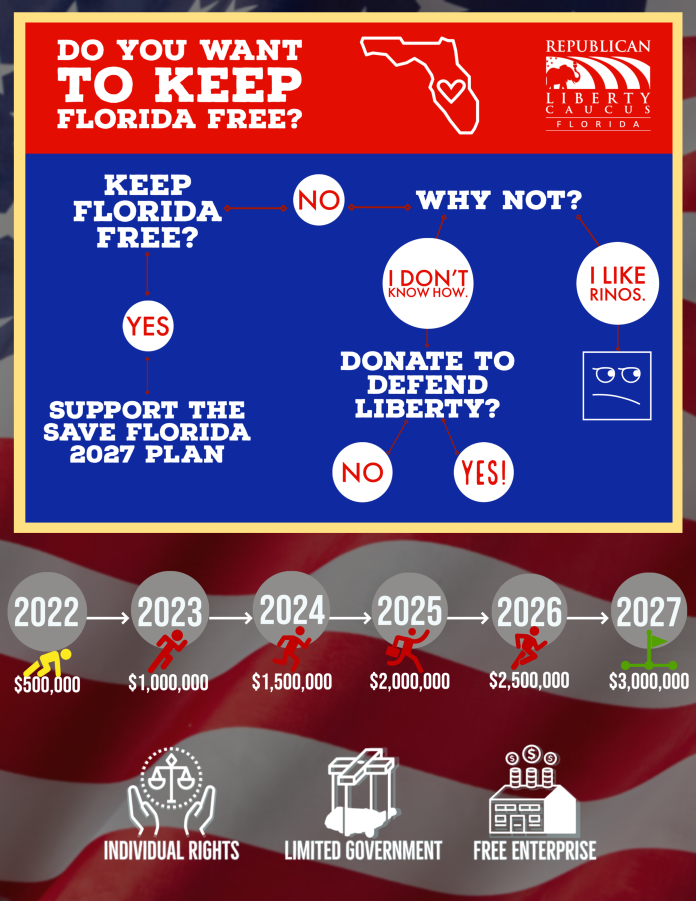 In liberty,
Andy Dubois
Chair, Republican Liberty Caucus Lake-Sumter
352-874-5084 | andy@libertycitizen.com